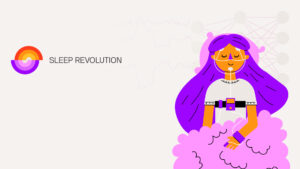 November 29, 2021
Sleep Revolution
Testing of new equipment VSN-21-070
We are looking for participants in scientific research.
Participants:  Men and women, in the age range of 18-99 years
The participants will possibly be asked to:
Set up 3 apps on their phone

Wear and use smartwatches

Keep a digital sleep diary

Do digital attention- and vigilance tasks once a week

Do cognitive functioning tasks

Have their heart rate and sweating measured during the cognitive tasks

Have their height and weight measured

Have their body composition measured

Do a three-night sleep study 
Participation is free of charge.
All the participants will receive a letter with their results regarding sleep and whether the measurement indicates sleep apnea or another sleep disorder, upon request. If the results of the sleep study are considered to require further examination due to a possible sleep disorder, it will be advised to consult a doctor and seek appropriate treatment within the healthcare system.If you are interested to participate, please answer the following screening questionnaire: https://is.gd/sr_screening 
If you have further questions regarding participation, please contact us on e-mail: sleeprevolution@ru.is
Individuals who participate can withdraw from the study at any time without explanation.
The guarantor for the project is Erna Sif Arnardóttir, Assistant Professor, Reykjavik University
The study has received permission from the The National Bioethics Committee and The Data Protection Authority (VSN-21-070) 
Information latter for participants (in Icelandic)  – link to info
Information latter for participants (in English)  – link to info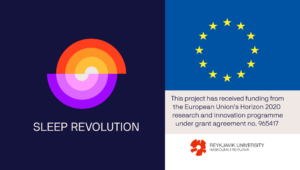 This project has received funding from the European Union's Horizon 2020 research and innovation programme under grant agreement no. 965417